There are millions of people camping each and every year and you are one of them right, so am I. After you bought a freezer you need a good ice pack that would last long.
A quick overview of of the icepacks
Cooler Shock 3X Lg. Zero°F Cooler Freeze Packs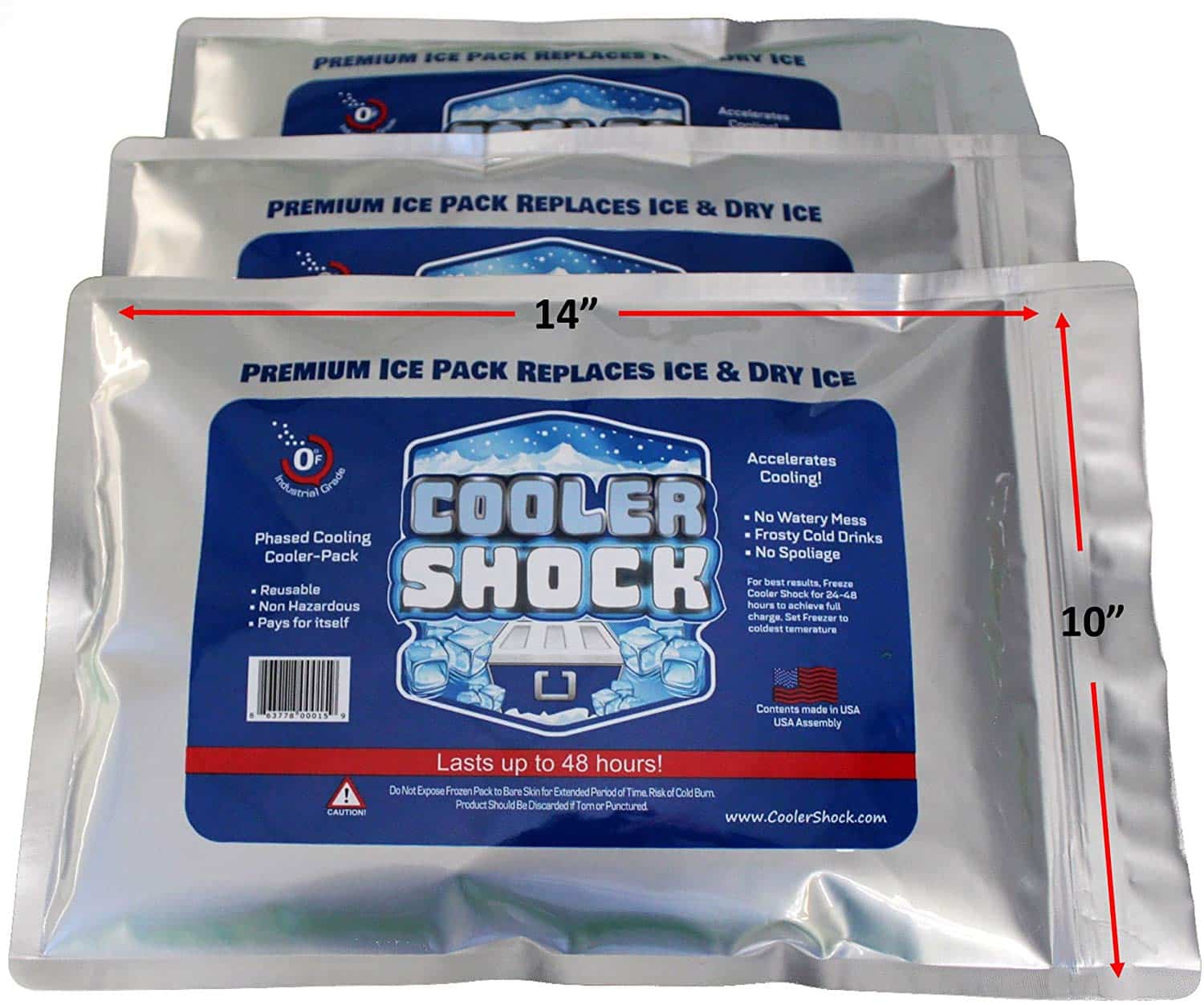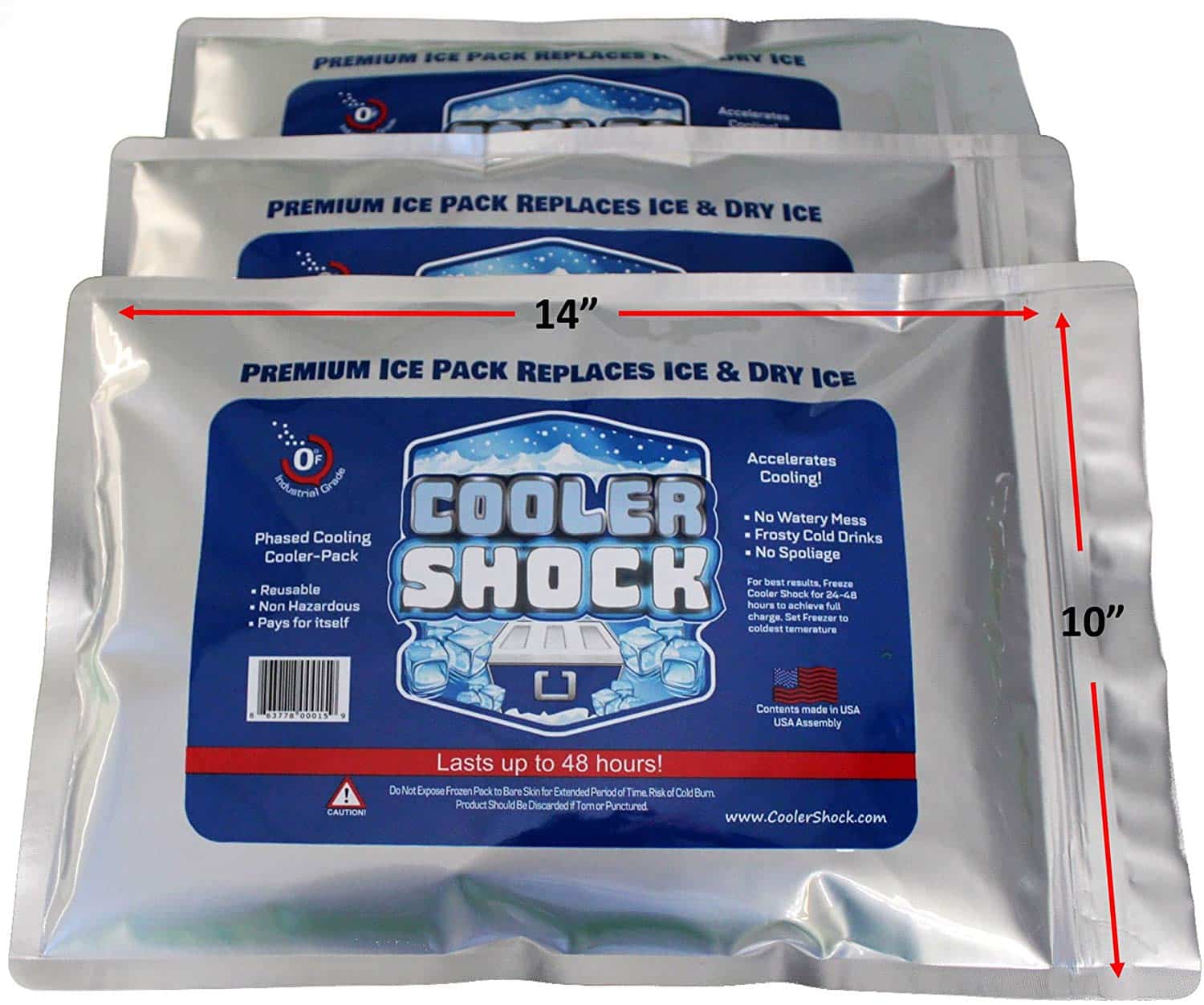 Thickness– 8 millimeters
Dimensions– 10 x 14 inches
Weight-1.4 pounds
Made in– united states
Last– up two days(48 hours)
In my opinion, this ice pack is the best for camping, it is filled with Water with Cooler Shock formulated dry mix and can last a day and up two days depending on the cooler size and the amount of ice pack you use.
Unlike other ice packs, these packs don't come ready-made unless you order the ready-made version which is sent sealed will just have to put it to the refrigerator. But if you order normally what you will get is a special cooling mixture which then you will mix with water and seal watch this video for instruction.
It has 6 months 100% money-back guarantee visit their website for more info, but they are made with 3-layers of aluminum foil and a layer of nylon foil so there won't be any damage soon you can check it on amazon.
Fit & Fresh Cool Coolers Freezer Packs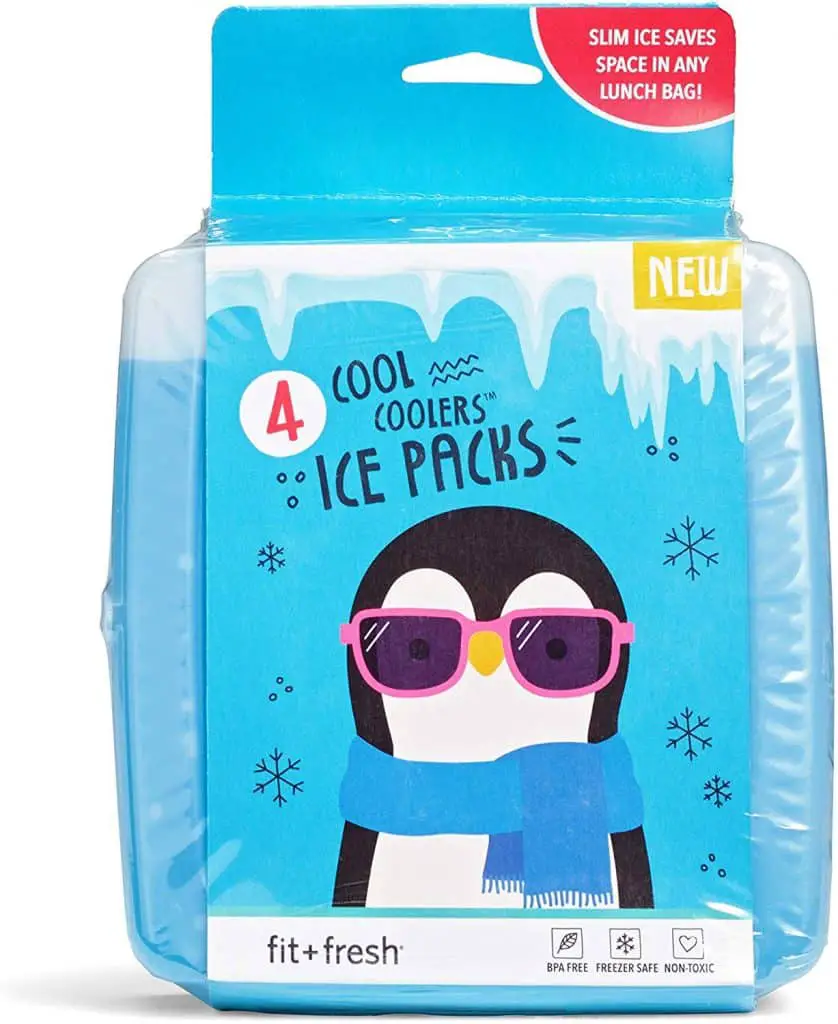 thickness– each pack is 0. 25 inches thick
Dimensions– 4. 75 x 4. 75 inches
weight– 1 pound
1 set comes with 4 packs
4. 75 x 4. 75 inches
made in– China
Fit and fresh freezer packs are tiny sized cheap ice packs that are very suitable for camping. This ice pack weighs around 1.2 pounds which makes them perfect for camping and for things like picnics.
These ice-packs don't last long like other packs like Cooler Shock but they are not expensive either they are sold for $7.99 so if you are tight on a budget this a nice alternative they are also sold on amazon you can check them.
Ice Pack Freezer Packs
Thickness– 0.5 inches each
Dimensions– 7 x 4.7
weight-1.8pounds
Made in– china
This ice pack is affordable and nice for camping you can use them for lunch boxes as well, 1 comes with 4 packs so you will have to put them on different places inside your freezer which gives some additional minutes so never put them and the price is 12.99 to be exact check it on amazon.
YETI ICE Refreezable Reusable Cooler Ice Pack
Thickness– 1.25 inches each
Dimensions– 8.75 x 1.5 9 inches
weight– 1.9 pounds
made in– United States
last up to– 24hours
Yeti is a big brand in the cooler and hunting accessories and they have made one of the best camping ice packs that can last up to a day with the right cooler well the price goes up and down and it is around $20 last time I checked you can check it on Amazon.
TOURIT Ice Packs for Coolers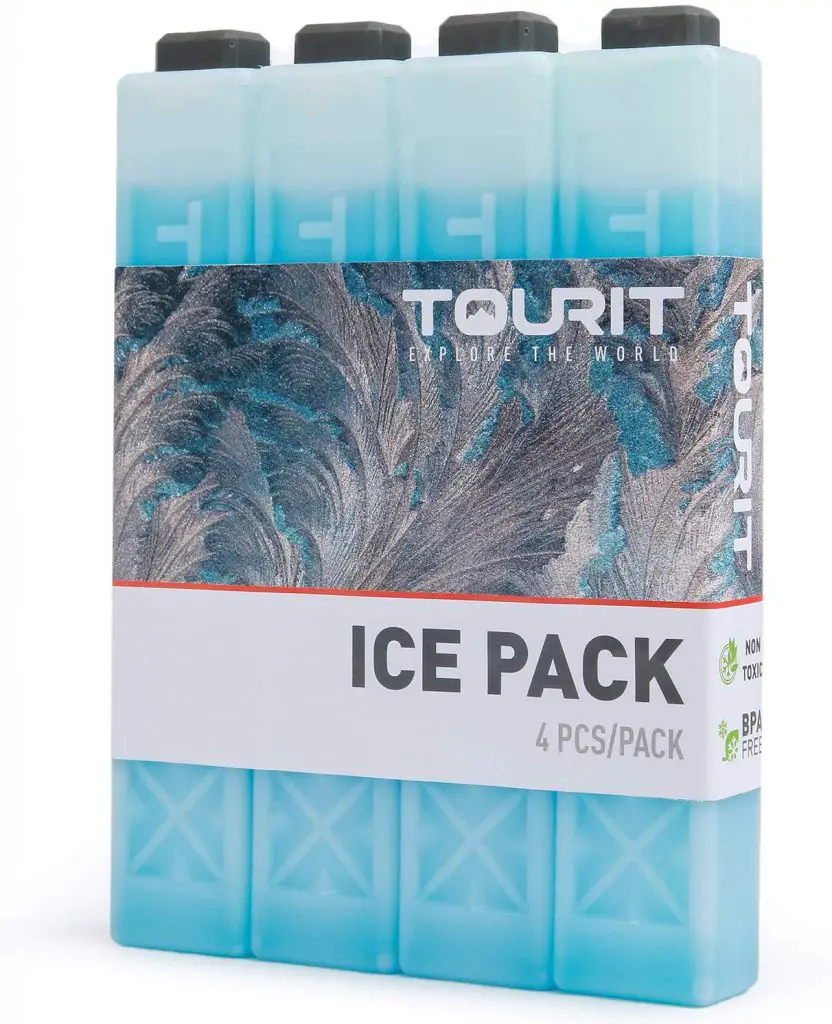 Thickness-1.25 millimeters
Dimensions– 8.75 x 1.5 inches
Weight– 1.9 pounds
Made in– unknown
the last on the list but obviously not the least is TOURIT Ice Pack it is a legit ice pack you can take to you camping it is sold for around $13 on Amazon which a good price and it is also rated high on both their site and Amazon you can check it.