In my opinion, camping is not seasonal like most outdoor activities it can be done at any time and most places you can think of it just need the right equipment and experience.
But don't get me wrong there are times camping becomes easier and more amazing and there are times where it is very hard and needs a lot of experience and equipment. Sometimes even if you have all the equipment needed it may be hard to classify it as a recreational activity, it becomes more or less survival.
So it makes us ask when is the best time to camp, fall is the best time to go camping. Unlike other seasons fall doesn't have extremes, it has an optimal temperature and also unlike winter and summer it has a more or less equal day and night which makes it the best time to camp.
In most places, there are 4 seasons and they are summer, fall, winter, and spring most people prefer summer and it is just a matter of choice. I have tried to write the advantages and disadvantages of the 4-season down below.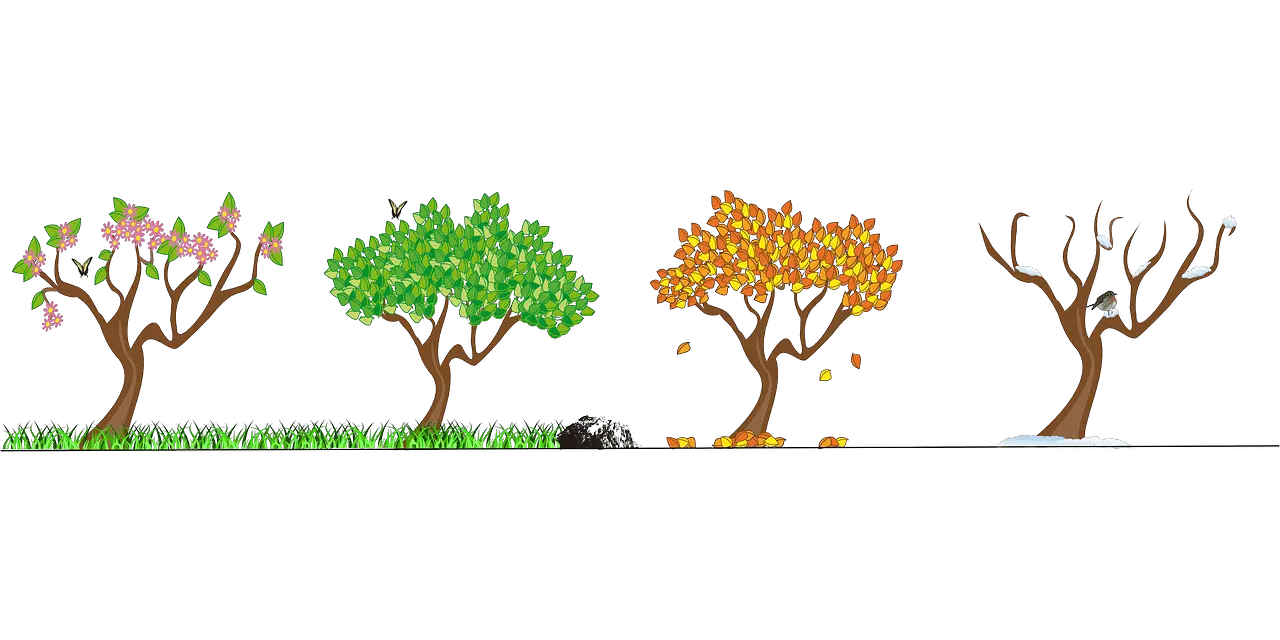 Summer camping
Summer is the season when most campgrounds will be flooded with people and it is also the time when the price goes high as well, but the thing is you don't need much gear so that will even out things.
As other seasons summer camping has its pros and cons too. You know summer can get too hot, you can take this as a disadvantage but you should know that you won't have to pack a bunch of cloth just some shirts and pants will do.
Most campgrounds are busiest in June and July, especially for RV campers it can get so busy sometimes there won't be parking spots for RV owners, while RV rentals go high. I have tried to list the pros and cons of camping in the summer season.
| Pros | Cons |
| --- | --- |
| Less gear | Might get too hot |
| Nice for pets | Crowded |
| Nice weather | Water shortage |
| Nice view | Bugs |
Winter camping
Winter camping is the hardest time to go camping, it is the coldest season of the year animals hibernating and trees trying to survive, and so if you are trying to camp in the winter you have to face many things, everything is going to be against you.
So what I would say is if you are a beginner I would recommend you to camp in other seasons, but don't get me wrong I don't mean it is impossible to camp in winter I have even written a whole post on tips and tricks that can make you winter camping easier check it out.
And so I have listed the pros and cons of winter camping down below.
| Pros | Cons |
| --- | --- |
| Almost no people | Cold temperature |
| Almost no bugs | Not comfy for pets |
| Less water shortage | More gear |
| – | Needs experience |
Fall camping
Fall is the best time to go camping as I have said, it is the time between summer and winter and so it has the quality of both which makes it amazing.
What makes it the best season? the first is, in my opinion, is less crowd that is the main thing about camping the second and another big thing is lower price especially for RV campers( rent drop by more than 50%) and many things more and not low forget annoying bugs like mosquitos.
You know fall is the time when plants release pollen so there will be high amounts of pollen in the air, so if you have hay fever or any type of allergic which is seasonal, you would have to choose other seasons.
| Pros | cons |
| --- | --- |
| Less crowded | Allergies rise |
| Lower expense | Can get rainy |
| Less insect | – |
| Nice weather | – |
| Beautiful view | – |
Spring camping
Spring camping has many similarities with fall camping but reversed time set. Fall more similar to summer at the beginning and end up mimicking the winter the reverse is true in spring. Unlike summer there won't be many people in campgrounds so that is also a big advantage.
I would say spring is the second best time to camp. Spring starts around late March in most areas, that is when some campers go out camping and nature starts to be alive again so it is a perfect time to camping.
| Pros | Cons |
| --- | --- |
| Almost no bugs | Unpredictable weather |
| Less crowded | Can get too cold |
| Nice view | – |
Comparison between the seasons
Summer vs Winter
These are the complete opposite seasons, summer is the season when everything is alive dancing, on the contrary, there is the winter; animals hibernating trees dried.
Both these seasons have some advantages and disadvantages, like on the winter you wouldn't have water shortage you can melt snow and use it, there won't be as many people camping so you will have more freedom while the disadvantages are you know it gets very hard sometimes to camp in the winter the temperature can get very low they just are countless so you need experience.
So are there many hardships on summer camping but compared to winter they are just nothing. There are many irritating bugs that are very annoying at night and sometimes day time to all this are not present in winter but in summer everything is alive the sun will rise every morning I could just say these two seasons can not be compared.
So the winner here is summer
Summer vs Spring
These two seasons are not so different like the *summer and winter. spring is the season following winter and before summer.
The first weeks of spring are almost the same with the winter and the end mimicking summer. spring is known as the season when everything wakes up plans start to sprout again animals wake up from months of hibernating and so on. the problem with this season is that the weather is so dynamic and unpredictable it can change so fast but there will not be as many bugs and mosquitos because this season comes after winter.
As you know summer can get very hot many many places and it is way more crowded with people than all the seasons.
The winner here is spring
Summer vs Fall
While fall is just like spring it comes after summer so the first weeks of fall have more similarities with summer and it will end up like winter.
Fall is the season when everything dies. Summer has ended it is giving the place to winter and fall is the bridge, but fall is more calm and beautiful than spring and so it is comfortable for camping. It is a little more crowded than spring but in my opinion, it is the best time to go camping.
Fall is the clear winner here
Fall vs Spring
So we have come down to the two seasons fall and spring both seasons are nice for camping. both have advantages and disadvantages like spring have fewer bugs but have unpredictable weather while fall has a very beautiful view and comfortable weather we have to choose one so I have chosen fall as the best season for camping.
fall is the ultimate winner