According to Wikipedia, 40 million people go camping each year in the United States alone and I bet you are one of the 40 million too, yap all this is to take a break from the human-made technologies and the chaos in big cities.
You need to reconnect to nature to the vast wilderness once in a while to refresh yourself, and camping is the answer.
So in this article, I have written what I personally do before I go camping, I haven't written everything you have to do, I mean if I do that it is going to be a big book so just the general preparations you have to do just to make sure everything will go smooth.
A quick overview on how to prepare for a camping trip
1 Decide where you are going to camp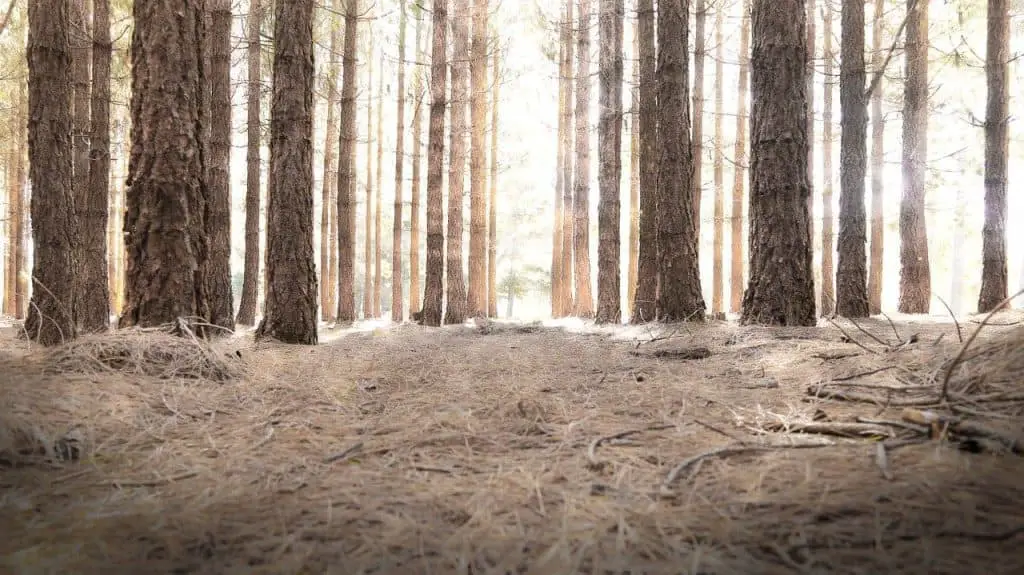 The first thing you have to do when you are preparing for your camping trip is choosing the place you are going to. might have already done this but if not you have to pick a good place.
Choose a place which you can enjoy the most, I like to go to the woods more than any place but this is a personal choice some people like hot weather some like cold so pick any place of your choice and plan a trip.
What kind of places can you go to
Beach camping: from the morning sunshine to the evening sunset, beach camping can be breathtaking. There are many places you can go camping there are many beautiful beaches you can check this article on 10 nice beach places you can go camping.
Desert camping: this is probably the hardest place to go camping to but if you know what you are doing it can be fun, I do not like desert camping because I am not fun of hot weather but if you are ok with that you can consider planning camping in the desert.
Rainforest camping: When you think of rainforests one of the things that will come to your mind are poisonous animals and plants, you are right there are many poisonous creators in the rainforest. the thing you have to know is there are two kinds of rainforests, tropical and temperate. Temperate rainforests are better for camping than tropical rainforests due to many reasons but we won't talk about that now.
Snow camping: Snow camping might get harder than desert camping and can also be more breathtaking than desert camping but you have to have experienced some kind of camping trip before if that is not the case snow camping might be hard
The thing is there are many state parks and national parks in which you can go camping, so that shouldn't be a big problem for you
2 Decide who you are camping with
The second thing on the list you have to know the number and the age of people you are going camping with.
That is when you can know what things to take with you I mean the amount of food and water, the size of the tent and the number of sleeping-bags you have to take and so on.
Who are you camping with? Are you camping alone, with your family or with friends? Generally, the number of people you camp with directly affects the amount of camping gear you will have to take because the more people you camp with the more things, food, the water you need.
So, calculate the amount of water and food you need for your camping trip by the number of people you are going with but if you are camping alone that is a whole different story, you will need less gear but more experience.
For solo campers I have written a full blog post on that, you can take a look solo camping for beginners.
And not forget that you can also go camping with your pet, especially with dogs. Am a dog lover, most of the time I go camping with my dog. If you are a dog lover and you love camping you must check this out article camping with dogs.
3 Get a good backpack
Getting a good backpack is a must for a camping trip. I will not say buy this or that, but you have to get a sturdy backpack that can carry all your staff properly.
When you get a backpack there are some types you choose from and the division is mainly of the size of the backpack.
If you are staying anything less than 2 days 20-35 liters of backpack is enough; 3-5 days 35-50 liters for anything longer than 5 days you will need a backpack bigger than 50 liters. you check this article from rei on how to choose a backpack.
4 Get a first aid kit
Many people don't take this seriously but you know what, it is a must! and that is why I have decided it should be 4th on the list of camping preparation.
Anything might happen while you are camping so it is wise to get some basic first aid kit, it is a lifesaver and the good thing is it doesn't have to be a complex expensive first aid kit just a basic one will do.
As I have said it doesn't have to be that complicated there are many simple first aid kits you can get from online stores, like this first aid kit on Amazon which is sold for less than $15 and it is 1.2lbs and super small which makes it perfect to carry and put in a backpack and take to any place you like.
5 Get a tent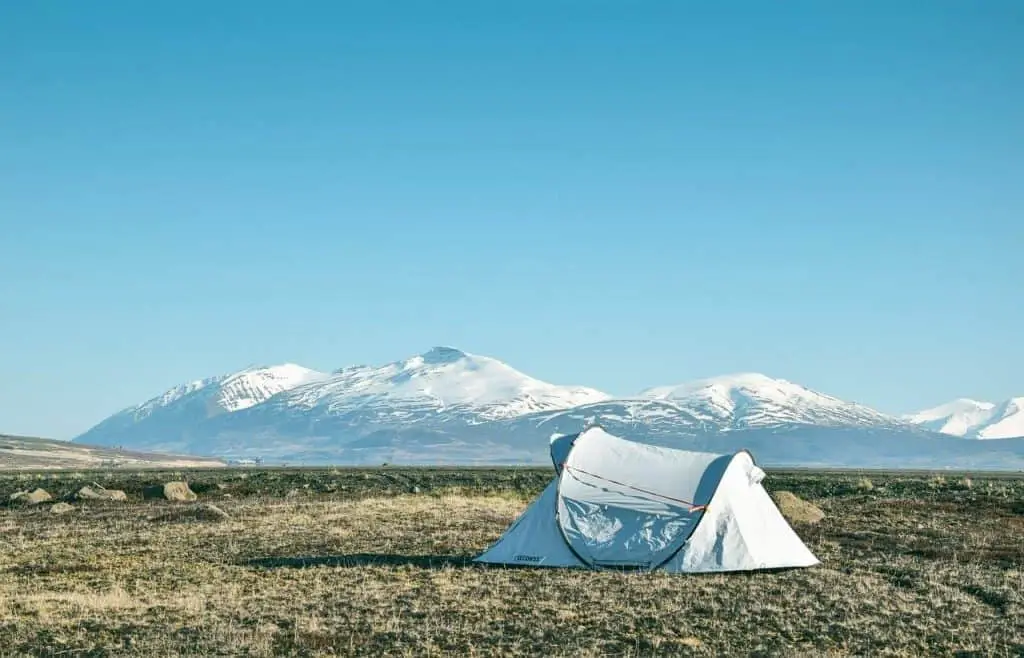 The first thing when you think of camping you think of a tent and you are right it is one of the most important things on a camping trip and the good thing you don't need any experience or knowledge to buy a tent you just go to a reputable company check the price and customer reviews and get on for your self.
But that doesn't mean you don't have to check things like if the tent is waterproof if you are camping in a rainy place or on the contrary checking if you are camping in hot places you should get a breathable tent and so on
The second thing is the size of tents is measured on the number of people that could comfortably sleep in the tent so like a two-person tent is for 2 people and so on, but sometimes you have to be careful cause the tents will be smaller than you expected so consider buying bigger tents.
If you are looking for a four-person tent I have used and love this tent on amazon you can take a look at it, it is one of the best sellers and it is also a high-quality tent it is sold just under $100.
6 Getting a sleeping bag
The fifth on the list is getting a sleeping bag, you shouldn't expect the comfort of your queen-sized bed but there are many sleeping bags that are super comfy.
There isn't much about buying sleeping bags to the price range of sleeping bags generally range from $25 to $300 there are premium sleeping bags sold for more than that but I think that is too much to pay for a sleeping bag.
Another thing is the temperature rating of the sleeping bag, just as tents are sold on the number of people that can sleep in it sleeping bags are sold by, to what temperature you can sleep in it comfortably.
I.e. a sleeping bag rated 40° it is suitable for sleeping for temperature as low as 40° and so on so before you set out to your camping trip you should check what is the lowest temperature you campground can get o that you make your all your gear and also your sleeping bag well suited with the weather.
The final thing is on what side do you sleep? for most people, it is with their back well some with their side and very little with their stomach.
If you are a side sleeper you need a sleeping bag that is spoon-shaped, why? well most side sleepers curl their leg which is an uncomfortable thing to do in a normal sleeping bag anyway I won't get into details but I have written a whole blog post on that, best sleeping bag for side sleepers you can check it out
The second is for stomach sleepers there aren't many stomach sleeper and it is very hard to get a sleeping bag that is comfortable I know the struggle cause am a stomach sleeper too and that is why I have written another post about the best sleeping bag for stomach sleepers too.
7 Choose what foods you take
Well, everything might be perfect but if you don't have great food to eat well I will say it, you will not like your camping trip, and I don't even know why I didn't make it the first one on the list cause I am a food lover.
So this one you have three choices: one is to take packed foods which is a lot easier to do the second it to cook for yourself which might be hard especially for backpackers but if you are car camping it is not hard at all and the last choice is to take foods which are premade
When i say premade foods I mean foods which you will make at home and take them to your camping trip and which have to foods which don't need no cooking and no refrigeration. I have also written an article on that pre-made foods you can take that don't need cooking you can check it out.
The key is you should not take any perishable foods like meat which can make you sick and in the worst case, they can get fatal. anyways to minimize the risk of these kinds of things happening you can take packed foods like cereals, dried fruits or breadsticks for breakfast canned tuna fish or sardines for lunch and canned soup for dinner.
The last thing is you have to have a good quality camping cooler for your drinks and foods there are many coolers out there, with different price, quality and size I have found this cooler on Amazon to be high quality I have used it for over 6 months now it is from the yeti brand(*which is a big cooler selling company).
8 Get your drinks
Depending on the number of people you are camping with you will need you might need many liters of water and other drinks. And water is what occupies many people's space in their backpack.
And as you know water is a high-density liquid and it can get heavy 1 gallon of water is 8.3 pounds and on the bare minimum one person needs 1 gallon of water for 3 days of stay and that is for drinking only.
And some people like to take alcohol with them to camping trips like beer and wine, which is complety fine gghtyy if you don't overdo it but you have to know some campgrounds have prohibited the use of alcohol which leads us to campground rules and regulations.
And finally, people question on how do they take shower while camping and i know that is a big question but I know this article is not about that but you can check this article from Thesimpleprepper about ways to take shower while camping.
9 Check the weather
Before you set out on your camping trips you have to check the weather of your campground. And you have to pack according to the weather imagine, it's going to be rainy but all you have is two t-shirts and 3 pairs of shorts 🙂 yea right it can happen but anyways you have to make sure that you have packed the right.
I.e. if you are camping in a cold place you will have to pack socks, low temperature rated sleeping bags, blankets, and many other things that are necessary to keep your body heat.
10 Camping checklist
Camping checklist is a list of which all the gears and necessities you will need for your camping are listed. You can have this list as a pdf or you can hard copy it to a paper, and it actually makes things a lot easier.
This is a camping checklist I have liked, it is from rei. you can check it out, it can definitely help you not to forget things, which is not fun. forgetting small thing like a toothbrush might ruin your whole thing