When camping food is one of the most important things, if you have don't have good food to eat it will make hate your camping trip, so it is a must that you pack the right food with you that you can enjoy while you are on your camping trip.
I know it's very hard to have a stove to cook and a refrigerator to make your food stay longer while camping because they are very hard to put in a backpack, what other choices do you have? you need premade foods that last long or packed foods with a long shelf life.
If you are camping with RV or in a cabin it easy to cook but if you are camping with a tent it's hard to put all your necessities in a backpack, that is when foods that don't need cooking and refrigeration comes to mind.
There are stoves which are suitable for camping that you can buy and take it on your camping trip. You can fit these stoves easily in your backpack and you can eat fresh food. If not I have written this article to show you what foods you can eat while you are camping.
I have listed some foods that can last a long time, which is perfect for camping and some other outdoor activities like hiking. and so if you have a plan for this kind of thing read the article and decide for yourself.
The thing is to get the right lunch not breakfast or dinner, and that is what you have to focus on. you can jump to the lunch section by touching this link lunch.
Breakfast
A tasty breakfast will help you to have a good day and it will fuel you for the rest of the day which you need while camping. preparing a premade breakfast is not that hard, the hard thing while camping is to get a good lunch anyways out of the many things you can take on your camping trip that doesn't need refrigeration here are some basic foods that we eat every day.
There are many choices of breakfasts like Cookies, cereals and many other things you might take to your camping trip that won't spoil too soon mean when I say that won't spoil too soon are things which can stay for weeks or months without any kind of spoilage and they don't need cooking.
Should you eat more carbs or protein for your breakfast while camping?
you have to have both carbohydrates and protein while camping. The carbohydrate will fill you with energy and the protein will help to repair your tissues that are damaged with all the hard work you will be doing with. you take a look at this article from Livestrong for more answer high carb or high protein for breakfast.
Dry Cookies
Breakfast doesn't have to be great varieties of food you can just eat small things like cookies. Eating a cookie is a great way to start a day. You can take a cookie with you and enjoy it for your breakfast. And you can also take a bottle of milk or a coffee with you so that you can enjoy it with your cookie.
You have two choices, one is you can buy a packed cookie from a store or the second choice bake for yourself. If you decide to bake the cookies by yourself you have to make sure to make them dry so that they can stay longer I would suggest you to watch the video above. If you make them soft, they will not stay long. this is not only for cookies, generally the drier a food is it will have a longer shelf life.
The recipe of a soft cookie and a dry one is the same the difference is the ratio of the ingredients you use that makes it different and for camping, you need a dry cookie cause it generally lasts longer. Take a look at the video above for more info about dry cookies and soft ones lets go to the ingredients you will need.
Ingredients
Butter
Brown sugar
White sugar
Salt(optional)
Vanilla
Egg
Flour
Chocolate chip
protein content: 6g per 100g of cookie
carbohydrate content: 58g per 100g of cookie
Cereals
Cereals have many nutritional values and are great to start your day. So if you are planning a camping trip you might want to get a bag of cereals and milk with you.
As you know milk doesn't have a long shelf life which makes it hard if you are going to stay long on your camping trip. What choice do you have? you can get powdered milk and water which make things easy for you.
There are many kinds of cereal you can choose from, like corn flakes, frosted flakes, oatmeal and many more. I like to take cornflakes especially if I am camping with my little cousins which I do often I pack a bunch of cornflakes with me, and you can choose the one that you like and take them with you.
protein content: 6g per 100g of breakfast cereal
carbohydrate: 68g per 100g of breakfast cereal
Peanut butter and bread
The old school Peanut butter and bread should be on the list right! is a good carbohydrate and protein source. And you need that, while you are camping you are wasting energy continuously and you need to refill your energy or you will be exhausted.
Take some sliced bread(sandwich bread) with you and for your breakfast, you can enjoy it with your peanut butter and you can even take honey with you. Depending on what you like, you can choose salted or unsalted but I don't have to tell you about peanut butter, you most likely eat them daily.
protein content: 25g per 100g of peanut butter
carbohydrate content: 20g per 100g of peanut butter
Canned fruits
Not as great as fresh fruits but they have a long shelf life which makes them very good for camping. There are many kinds of canned fruits and pineapple is my favorite. Canned fruits are not the best for lunch but they are great for breakfast and can be eaten for dinner too.
But you have to be careful with the sugar content of canned fruits they can have tons of sugar in them. There are varieties of canned fruits some have more sugar, some have less. And they have a good amount of vitamins in them, some more than fresh fruits. Why? because vitamins don't last too long in fresh air so eating canned fruits can be a good alternative.
But generally fresh fruit can be more healthy but they don't last as long so you might consider taking canned fruits with you.
protein content: different brands and different fruits result in different protein content
carbohydrate content: different brand and different fruit result in different carbohydrate content
Banana bread
Banana bread with a cup of tea can make your day awesome. And you can eat them for dinner, snacks or even for lunch but you have to be careful they don't last very long. But depending on how you make it you can make it to last longer.
Depending on how much banana flavor you want in your bread you can increase or decrease the amount of banana. In my experience the more banana you put the shorter it lasts. And the other thing is to make sure you bake your bread just before you are to go camping.
Ingredients
Flour
Brown
Sugar
Butter
Egg
Banana
Salt
Baking soda
protein content: 2.5g per one slice of banana bread(60g)
carbohydrate content: 33g per one slice of banana bread(60g)
Lunch
Tuna sandwich
Easy to make and very tasty. You don't need much explanation about tuna they are healthy and very tasty. There are some ways in which you can make a tuna sandwich and some need cooking but in your case, you can't cook so choose anything that's easy to do.
There are many tuna brands and types you can choose from. I like salted light fish tuna but it doesn't necessarily have to be this depending on what you want you can choose anything you like.
Ingredients
Tuna
Mayonnaise
Dill
Shallot
Pepper
protein content: 17g per 100g of tuna
carbohydrate content: 2g per 100g of tuna
Beef jerky
Dry a little spicy and if you never tried making this and home before I think you're going to be pretty surprised just how easy it is so it's going easy process. And, it's going to be way better than the ones you get from supermarkets and way cheaper than them
You can eat beef jerky any part of the day and if you are not hungry it can be a good lunch. And if you have some veggies as a side meal it will be a very good lunch.
Ingredients
Meat
Worcestershire sauce
Garlic powder
Soya sauce
Black pepper
Honey
Paprika
protein content: 33g per 100g of beef jerky
carbohydrate content: 11g per 100g of beef jerky
Vegetable salad
Like other food, I have listed here vegetable salad doesn't last long but you can it for a day or two after you set off for camping. you have to be careful with food poisoning, tomatoes get spoiled too fast so if you can, don't put tomatoes in your salad that will make it last longer. On the other hand, adding salt will make it last longer so consider adding a good amount of salt. Your other choice is to take the recipes with you and make it while your camping
Ingredients
Tomatoes
Cucumber
Onion
Avocado
Cilantro
Olive oil
Pepper
Lemon
Salt
protein content: 1g per 100g of salad
carbohydrate content: 13g per 100g of salad
Sardines sandwich
I can tell you a sardine sandwichs have great taste and they are great to take to camping trips. It's not a must that you toast the bread you can just eat it as is. You can add your recipe to it to make it taste even better. If you haven't tasted a sardine before, it's different from tuna, it tastes more like slightly boiled fish. And most of the canned sardines don't even need cooking so you can eat it while your camping
Ingredients
Bread
Canned sardines
Mayonnaise
Butter
protein content: 25g per 100g of sardine
carbohydrate content: 0g per 100g of sardine
Ham and cheese sandwich
Easy to make and tasty. You can take all the recipes on your trip and you can take your five minutes and make the sandwich and you can take some soda with you can make things better.
There are many recipes you can make a ham sandwich you can just make the basic bread ham bread sandwich which tas great and easy to make. And the best thing is that you can eat it at any time of the day.
Ingredients
Bread
Sliced beef
Mayonnaise
Mustard
cheese
protein content: 28g per single sandwich(200g)
carbohydrate content: 46g per single sandwich(200g)
Dinner
Canned soup
Soup might be one of the best things to finish your day by. And if you don't have a stove it might be hard to get soup for your dinner. So, canned soup is a great alternative if you want to have soup for your dinner.
There are many types of can canned soups you can choose from like chicken and beef soup or vegetable soup, tomato soup if you are on a diet. Depending on what kind of soup you want, most soups have 50 to 300 calories per cup serving.
but the problem here is sometimes the soup might not be tasty if it is not heated up especially soup which is made from meat so a veggie soup would be nicer.
Italian breadsticks
Ingredients
4 cups of flour
half oz(15g) of yeast
half tablespoon of salt
60ml of oil
1table spoon barley malt
a cup of water
snacks
Sometimes you want to watch movies or play games while camping so you need something that you will enjoy. There are many snacks you can take that will last weeks don't take a snack that will spoil too soon. Here are my favorite snacks that last long.
Dried fruits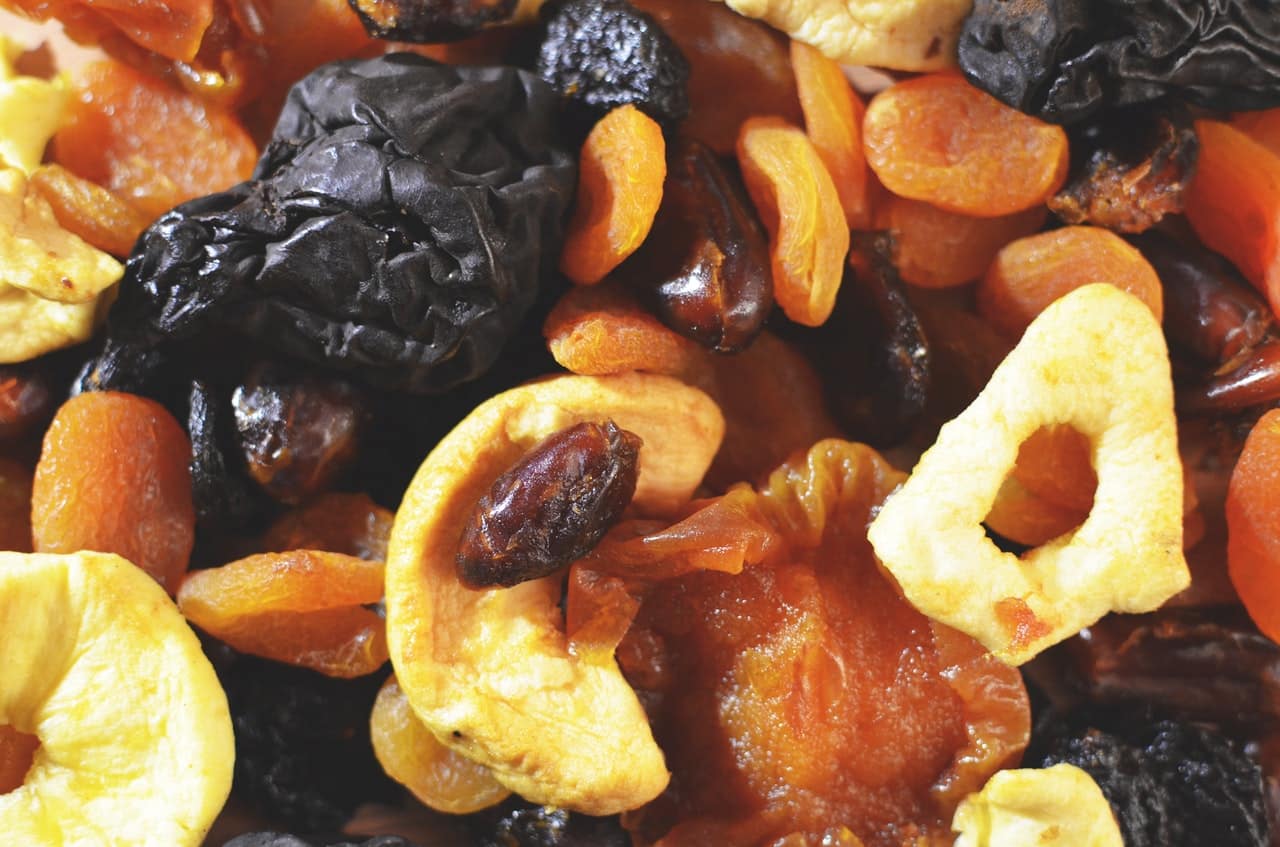 Dried fruits are good snacks to eat. You can eat them after your meal or you can even eat them for breakfast and they will more or less have the same nutritional value as of fresh fruit.
And you can even make dried fruits by yourself, all you need is the fruit you want to dry slice it if its big fruit like pineapple because you need more surface area for the water to evaporate then put it into the oven. There are tutorials you can check on how you can make dried fruits.
Energy bar or chocolate bar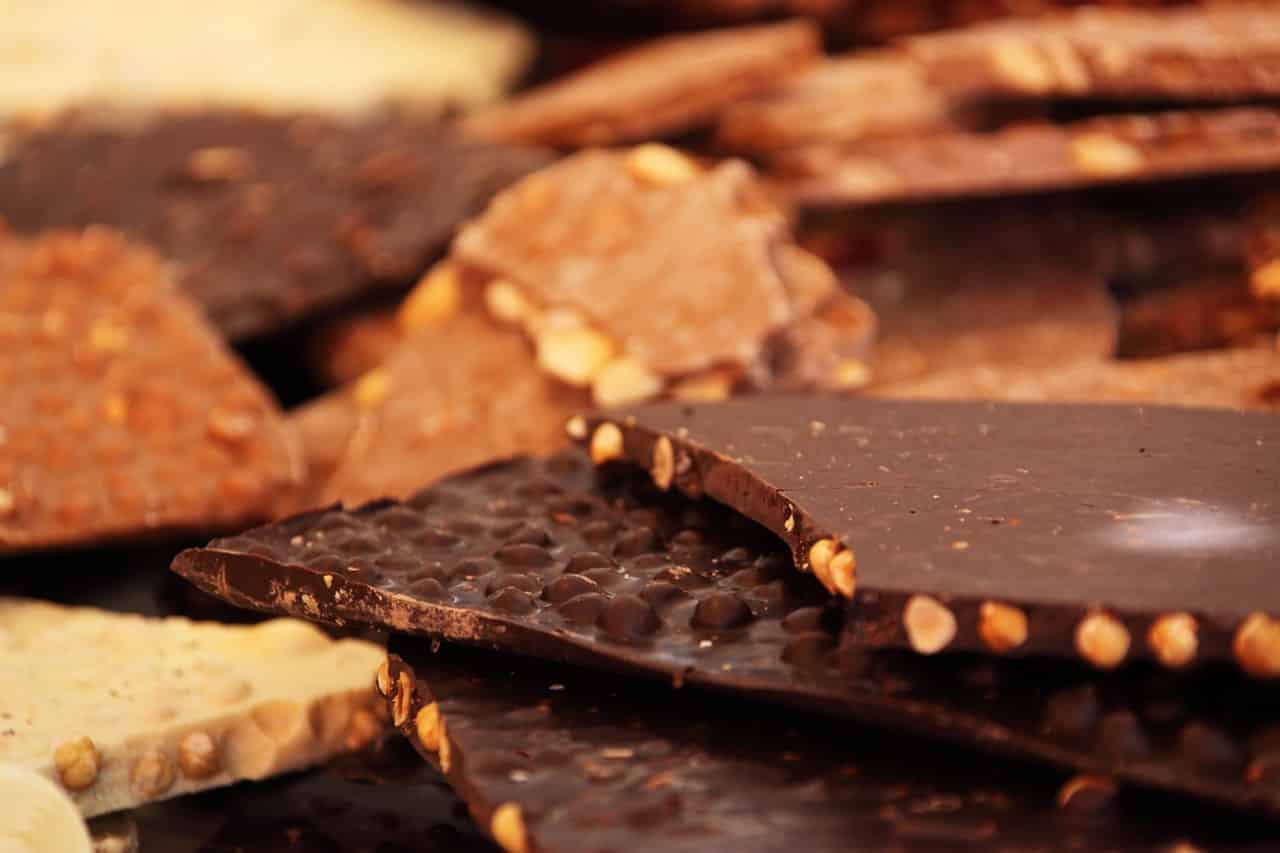 You have to take an energy bar with you. You have to get a refill whenever you get tired and energy bars are a very good energy source. If you have plans to go hiking you might want to take energy bars with you they might be very important.
Popcorn
There is nothing I have to say about popcorn. Just take some with you and enjoy them. There is nothing like sitting around a campfire and enjoying popcorn. it's better if you take packed popcorns not homemade ones because packed one stays fresher than the homemade.